Made With Pride ~ The Sample Room
October 31, 2012
By Marina Rybak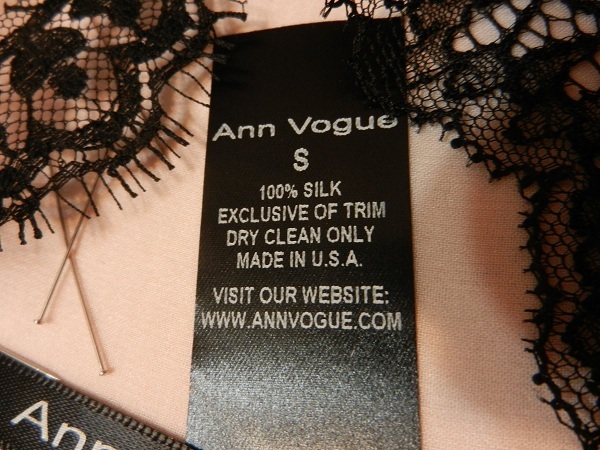 One of the core political campaign narratives is to restore American jobs. A few newsworthy bits in the media have caught my attention lately. "Connecting the dots", I realized that an inspirational lingerie story could emerge on the eve of the Presidential Election.

You can find the entire article at Lingerie Briefs:
http://lingeriebriefs.com/category/guest-blog/intimate-vision/
---
After Sandy, Let's Stand Up For NYC's Battered Lingerie Community
Posted by Richard, LINGERIE TALK | November 2, 2012
New York City is the epicenter of the North American lingerie industry and, like everyone else on the eastern seaboard, it's taken a wallop this week.
Dozens of home-grown designer labels are headquartered in New York, employing thousands of people who live in the surrounding boroughs and across the tri-state area most severely punished by Hurricance Sandy.
With the city's infrastructure crippled by the storm, the lingerie community — again, like everyone else — has been temporarily hobbled.
For some brands, that means manufacturing and distributing operations put on hold until power is restored and employees can get to work. For others, it has meant shuttering stores, canceling deliveries to retail partners, or delaying shipments to online customers.
Everyone, in this industry and others driven by consumer spending, will have to cross their fingers and wait for shoppers to return and for tourist traffic — now completely suspended — to bounce back.
Many of those affected are small businesses run by devoted entrepreneurs, and for them Sandy couldn't have hit at a worse time.
This is the time of year when stores are placing orders for Black Friday sales and the holiday season that follows — a period that can make up 50% of a designer brand's annual sales. At this time of year, even a momentary disruption like the one triggered by Sandy can be disastrous.
The weeks ahead will be difficult for many of America's most-loved labels and will test the resilience of everyone. But when New York rebounds, as it undoubtedly will, we urge lingerie lovers to remember the enormous concentration of talent in the city and to do whatever you can to support the industry and help speed its recovery.
To help keep New York labels in your thoughts, we've assembled below a series of images that illustrate the phenomenal depth and breadth of the region's lingerie community. Most of these brands have new fall or holiday collections, and we've included a recent photo from each as well a link back to their websites.
As consumers, there are a couple of things you can do to help.
First, most of these brands have online e-commerce operations that are still functioning. Check brand websites for the latest information on shipping times and customer service options. Don't assume your favorite label isn't functioning.

Subscribe to the Twitter, Facebook and other social media feeds of the brands listed below. It's the fastest way to get up-to-date info on their operations — and early news of the crazy post-Sandy sales that you

know

are coming!

This year, make sure to add one (or more) of these labels to your Christmas wish list — and make sure your better half sees this list!

Finally, start planning your next shopping trip to the Big Apple and include some of the city's great lingerie destinations on your itinerary. Sure, everyone has to visit the new Victoria's Secret superstore at Herald Square, but don't forget the independent boutique retailers like Journelle, Azaleas, Kaori's Closet, La Petite Coquette, Brooklyn Fox and Peek Brooklyn, which serve as irreplaceable distribution points for many of the city's indie labels.
There are many, many practical and humanitarian needs stemming from Sandy's destructive assault, and we know that supporting the region's underwear industry isn't the top priority for many people! But when the dust settles, the sea recedes and things start getting back to normal, we hope you'll think of this community too, and remember that it's filled with real people facing real losses and working hard to recover.
In our roundup of New York brands, below, we've left out most of the big department stores like Macy's and Bloomingdales, mass market (mall) brands, and foreign labels like La Perla or Agent Provocateur that have retail operations in New York. This is not meant to slight any of these fine brands.
Finally, a note to brand and store managers: If we've left you off this list (assembled late last night), it's not intentional. Send us a note and we'll add you. Also, feel free to use the Comments section at the bottom of this article to notify your customers of your operations status and any relevant post-Sandy news.
Now, click on the links below each picture to see what these great New York brands are offering this season.
GALLERY OF NEW YORK AREA LINGERIE BRANDS

You can find the entire article at Lingerietalk.com
http://www.lingerietalk.com/2012/11/02/lingerie-news/after-sandy-lets-stand-up-for-nycs-battered-lingerie-community.html
---
Intimate Insiders, Intimate Affairs and Upcoming Events
I found myself wandering around the West Village on Sunday afternoon, popping in and out of specialty boutiques. I have always appreciated small, independently owned businesses. I admire their entrepreneurial spirit and their passion for taking risks on lesser known designers and brands. One of my stops was the lingerie boutique Marc and Max on Bleecker Street. I was thrilled to see that they are now carrying my favorite lingerie brand, Ann Vogue, as well as other emerging brands such as Claudette, Brulee, CLO Intimo, Tatu Couture, Addiction Nouvelle Lingerie and the exquisite LOU Paris. Next time you're in the neighborhood, take a few minutes to admire their carefully curated selection of fine lingerie.

You can find the entire article at Bralamode.com
http://bralamode.com/2012/06/19/intimate-insiders-intimate-affairs-and-upcoming-events-5/
---
Industry Magazine
The Art of Seduction
Regina Molaro
Lingerie Designer Asi Efros of Ann Vogue aims to preserve the steeped-in-history artistry and craftsmanship of beautiful sleepwear